#EP-1 Expanding Bitcoin Narrative in Nigeria with Bernard Parah, CEO of Bitnob.
The #EndSARS protest was a historic moment in October 20, 2020, where Nigerians across class and ethnic groups came together to protest police brutality. SARS stands for Special Anti-Robbery Squad, and the group is a branch of the Nigeria police force.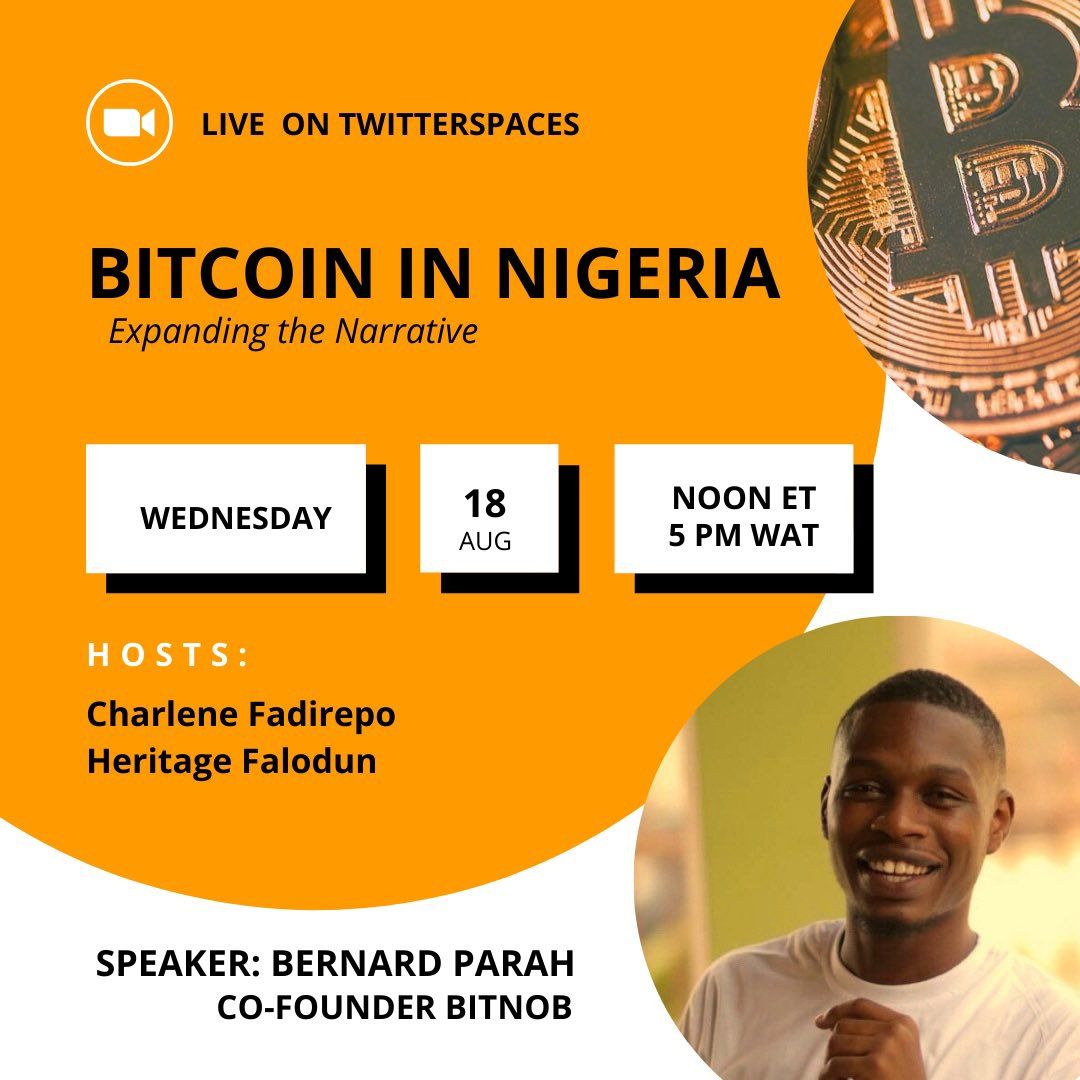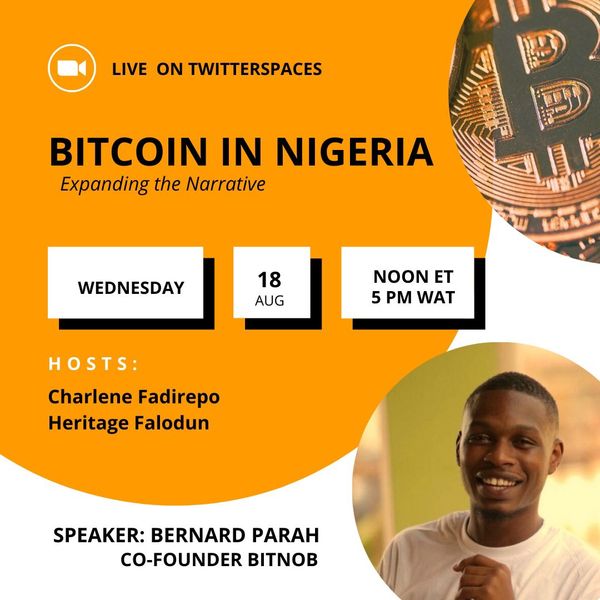 The Bitcoin In Nigeria Podcast aims to expand the narrative of Bitcoin by giving voice to innovators, founders, ecosystem builders and early adopters that are leading the Bitcoin Revolution in Nigeria.
On this episode, co-hosts Charlene Fadirepo and Heritage Falodun speak with Bernard Parah, the Founder of Bitnob. Bitnob is a Bitcoin financial services firm based in Lagos, Nigeria. During the episode, Bernard shared Bitnob's incredible journey to their recent launch on Bitcoin's Lightning Network. Also in the episode, Bernard talks about his start as a peer to peer Bitcoin trader in Ghana and his future plans for Bitnob to expand across Africa and around the world. This episode also features Nigerian angel investor and advisor Yewande Odumosu, who spoke about Nigeria's vibrant start-up ecosystem.
Each exciting one hour Bitcoin In Nigeria Podcast episode happens live on Twitterspaces and listeners can participate with questions and comments at will.
More About the Bitcoin In Nigeria Podcast :
The Bitcoin In Nigeria Podcast's creator, Charlene Fadirepo, is a former U.S. Regulator and the Founder of Guidefi, a US based Fintech start up which matches women of color with financial advisors and wealth education. Guidefi recently launched the Guidefi Academy, which offers online cryptocurrency courses for busy professional women. Podcast co-host Heritage Falodun is the Founder of DigiOats, a Bitcoin education and adoption firm based in Nigeria.