#EP-4 : Bitcoin in Nigeria Show, Featuring Blockchain Developer Ayodeji Akinola.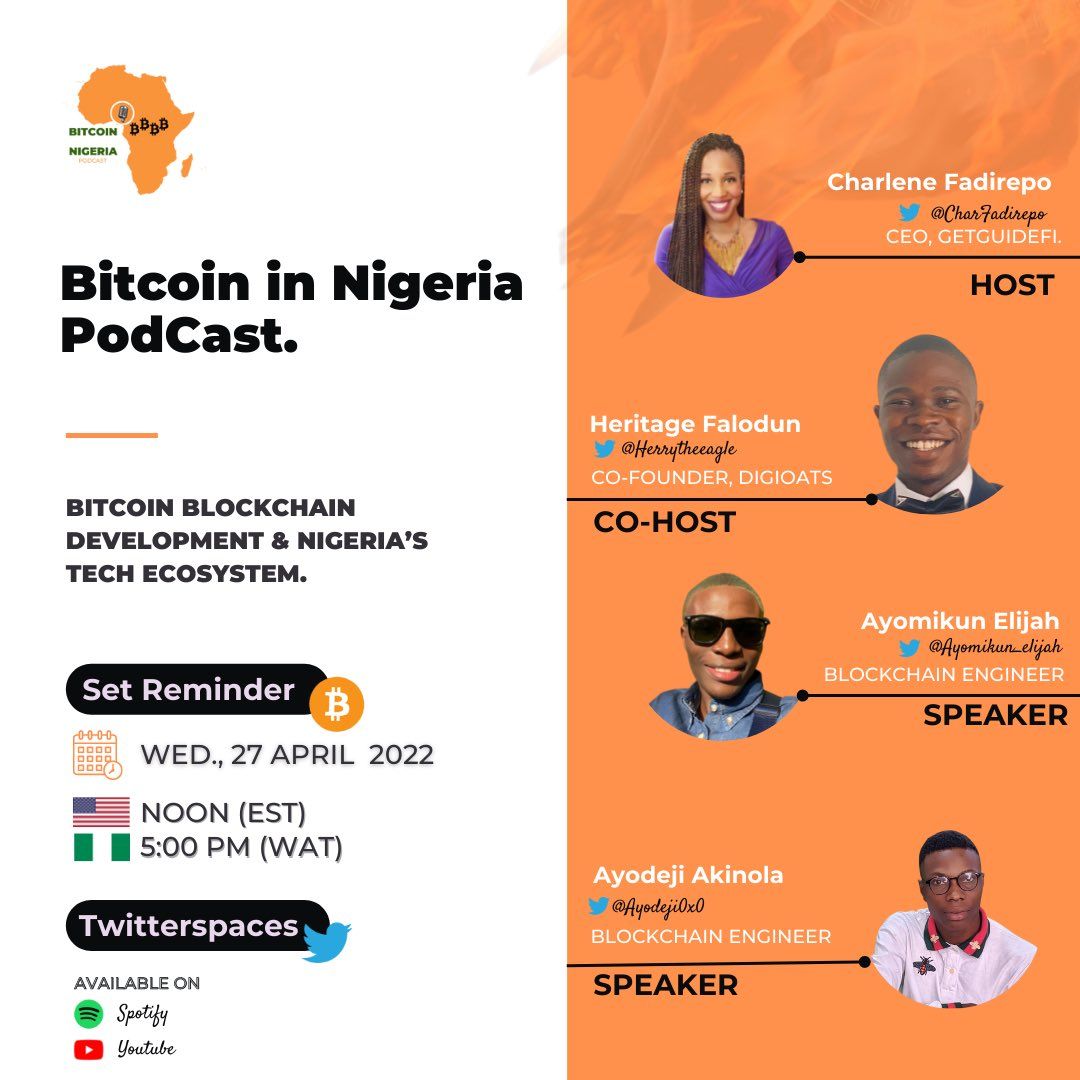 On this April 2022 episode of the Bitcoin In Nigeria podcast, Charlene and Heritage speak with Blockchain Engineer, Ayodeji Akinola about learning to build on Bitcoin, the growth of Nigeria's tech ecosystem and the promise of Bitcoin to fix Nigeria's fragmented banking system.  If you care about Bitcoin and how it can fix the world --please consider subscribing to our podcast on YouTube at the Bitcoin In Nigeria Show.
The Bitcoin In Nigeria Podcast aims to expand the narrative of Bitcoin by giving voice to the innovators and leaders of the Bitcoin revolution in Nigeria. The podcast was created and hosted by banker and  Bitcoin advocate Charlene Fadirepo. Charlene is the Founder of Guidefi, a US based fintech that teaches women about Bitcoin investing. Heritage Falodun, Founder of Nigerian based Bitcoin education company, DigiOats co-hosts the podcast.