#EP-5: Bitcoin In Nigeria Show, a conversation with Oluwasegun Kosemani, CEO of Botmecash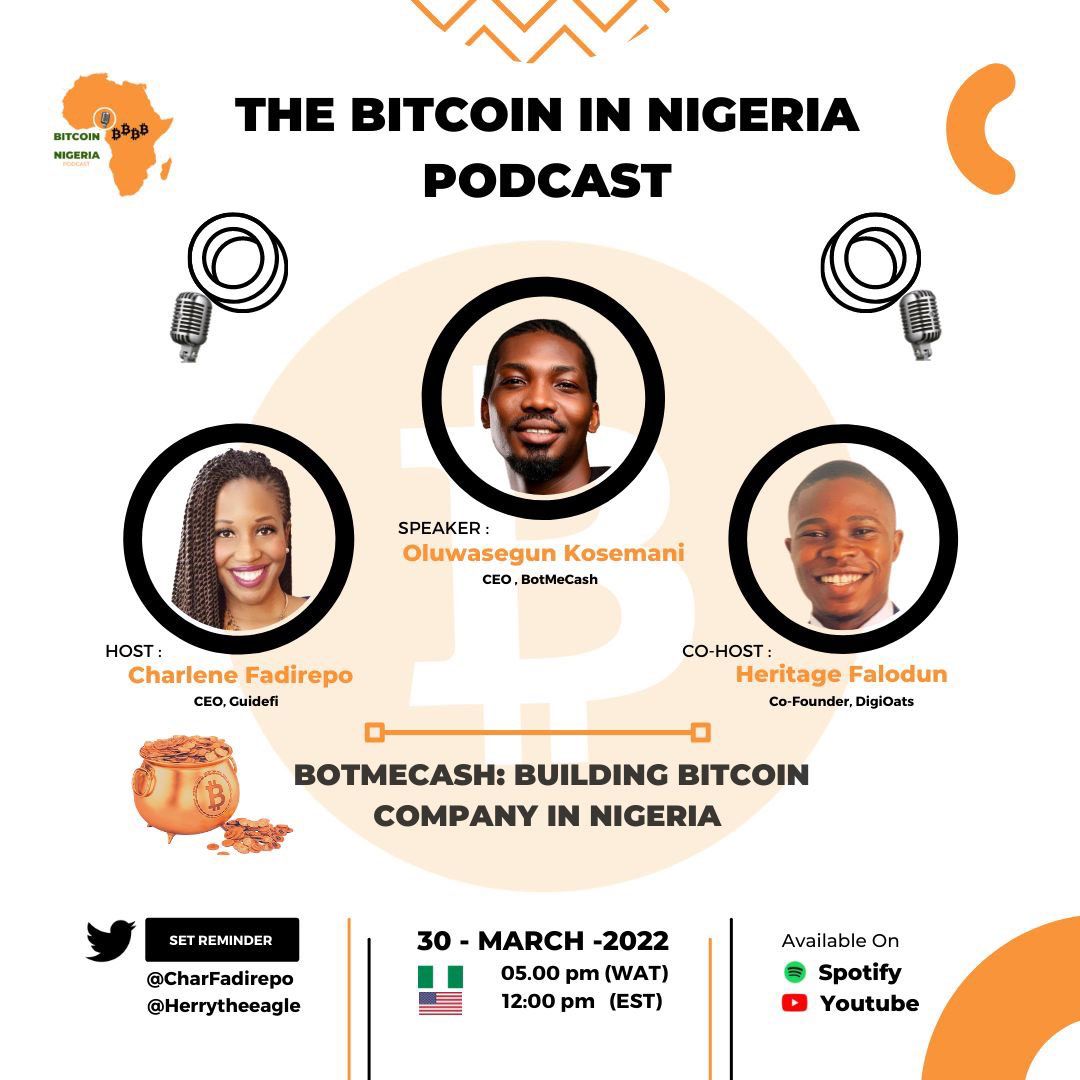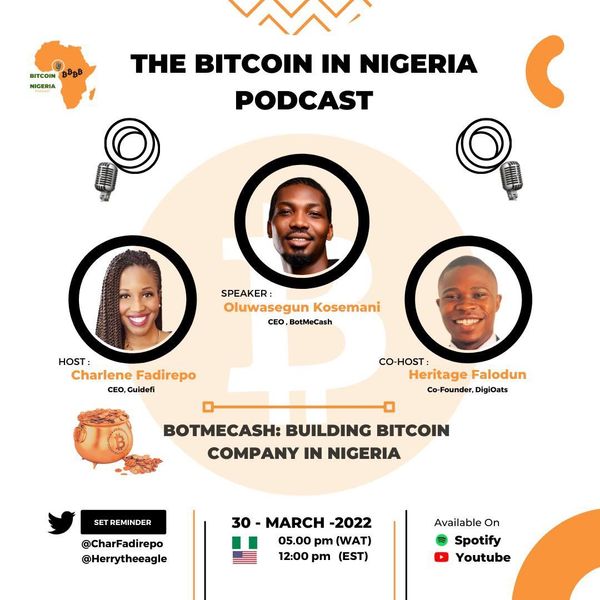 On this March 2022 episode of the Bitcoin In Nigeria podcast, Charlene and Heritage speak with the CEO of BotMeCash, Oluwasegun Kosemani whose remarkable Bitcoin journey took him from being a "walking bank" in Queens, NY, to a Lagos State Public Relations Executive, to the founder of Bitcoin trading platform @Botmecash.

The Bitcoin In Nigeria Podcast aims to expand the narrative of Bitcoin by giving voice to the innovators and leaders of the Bitcoin revolution in Nigeria. The podcast was created and hosted by banker and  Bitcoin advocate Charlene Fadirepo. Charlene is the Founder of Guidefi, a US based fintech company that teaches women about Bitcoin investing. Heritage Falodun, Founder of Nigerian based Bitcoin education company, DigiOats co-hosts the podcast.