#EP-3: Bitcoin in Nigeria: A conversation with Ray Youssef, CEO of Paxful.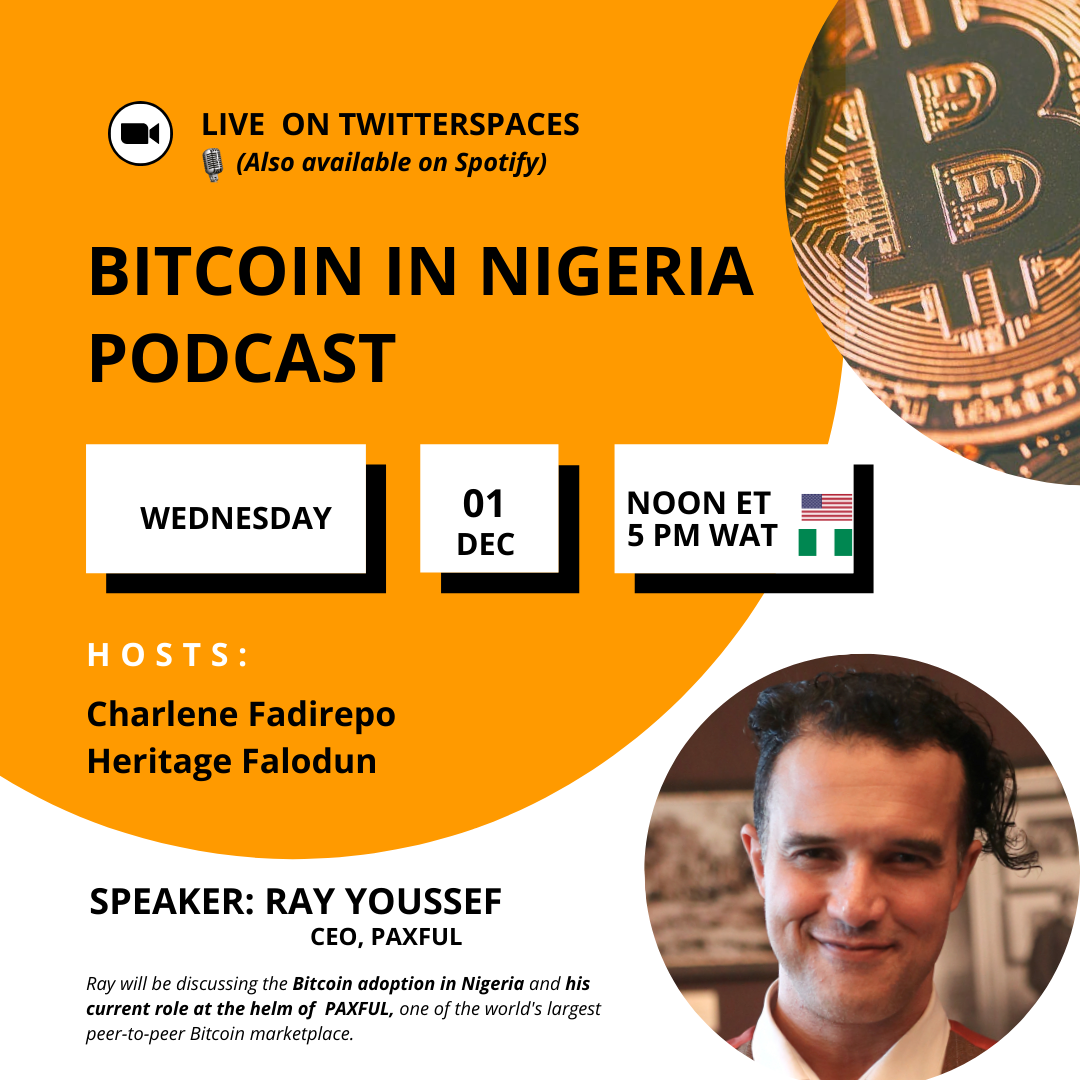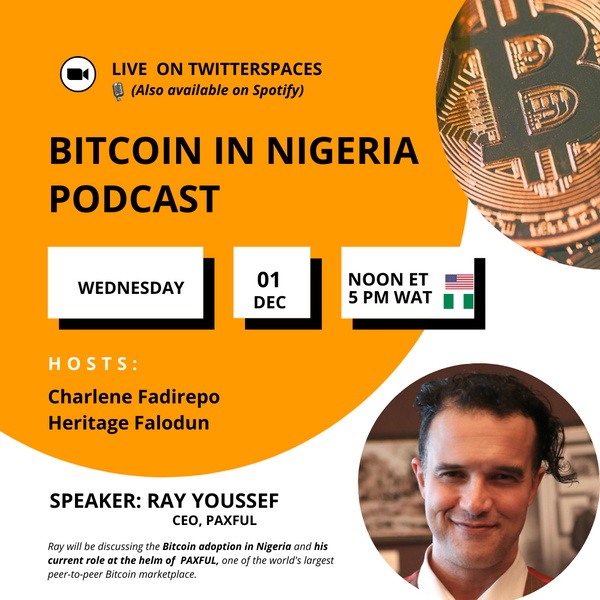 The goal of the Bitcoin In Nigeria Discussion Series is to expand the narrative of Bitcoin by giving voice to innovators and early adopters that are leading the Bitcoin Revolution in Nigeria. Over the course of this series we plan to connect with fintech founders, developers, influencers, and ecosystem Builders that are an integral part of Nigeria's Bitcoin story. We hope that is series can help deepen your understanding of the global use case of Bitcoin in Nigeria and around the world.
On this episode, we spoke with the amazing Ray Youssef, the CEO of Paxful one of the largest peer to peer exchanges in the world. When you listen to this episode, you can't help but get excited about the future of Bitcoin in Nigeria. Ray's focus and enthusiasm for the promise of Bitcoin in Nigeria is inspiring. In this episode you will hear Ray's thoughts on what is fueling Nigeria's amazing Bitcoin adoption rate, his future plans for Paxful and how he intends to use Bitcoin to help change the world.
Nigeria is the first example of truly peer to peer network on the ground. Bitcoin adoption in Nigeria is the the people led revolution.